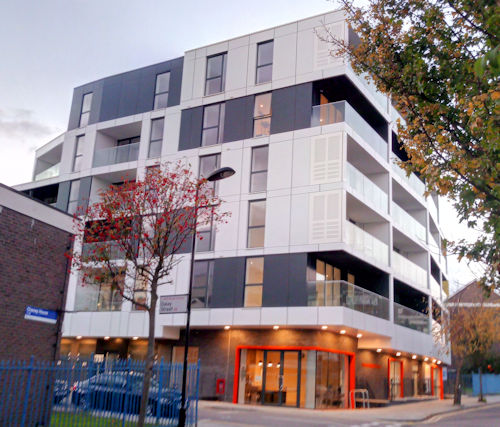 Redevelopment Update
Redevelopment Update
We are now in the final month of completion. Work continues in earnest behind the scenes. Please visit our HBC Facebook Photo Album for the latest photos of the redevelopment.
HBC Community Centre
Making both the church and premises to be a key part of the local community has been a significant part of our plans from the outset of our redevelopment project. Those plans were key to us receiving planning permission and we are dedicated to those plans. As such we are establishing a Village Hall/Community Centre Charity which will make our premises available to the wider community. For more information visit our website homerton.london or our Facebook Page.
Homerton Blend Café
As Part of our redevelopment project our new premises, situated on the East side of Hackney, we will have a community café providing a high quality offering in line with leading brands, whilst also meeting the needs of local community and offering a place to meet. For more information visit our website blendcafe.london or our Facebook Page.
Accessibility and Inclusion
As a church we have taken all possible steps to ensure that our new premises, not only meets legal requirements on accessibility, provide the best possible access to meet our desire to meet the needs of all users of the new premises. To find out out more about how we can meet your needs please contact info@homerton.church
News Items

Church 200 Years Anniversary As church we were Established in Dec 1817 and as such we are celebrating our 200 years of service within the local community. Our new premises will be a significant part of our celebrations.
Temporary Relocation to West Ham Baptist Tabernacle
Since Easter 2016 we have been meeting each week at our sister church in Stratford, West Ham Lane. We welcome anyone who would like to join us. Please email pastor@homerton.church if you would like to obtain a lift. Transport is normally provided from our site in Barnabas Road each Sunday, by advanced arrangement, at 10:30am.