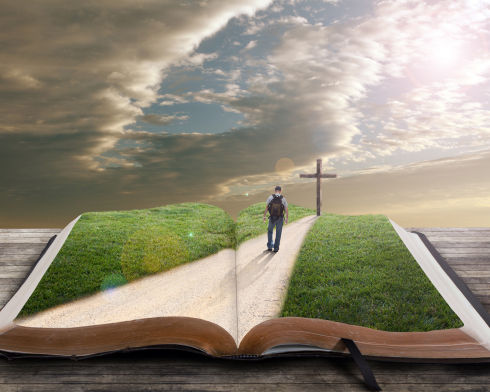 What do we do?
Sunday Services
We meet for worship every Sunday in the morning at 11:00 and we have a prayer meeting in evening at 5:30. At each service we sing hymns of praise to God using a mixture of the old familiar traditional hymns and also the more modern ones. During the service there is opportunity for prayer and the reading of the Bible. A sermon is preached at each service in which a portion of the Bible is explained and applied to our particular situation.
Children
As 32% of our congregation are under 10 yrs old it is important that they feel a real part of the congregation. During the service there is a children's talk where various speakers speak about who God is and the importance of the Bible. Every fourth week the Pastor tells the story of Christian in John Bunyan's The Pilgrims Progress. At this time the children share their memory verses. The children each week bring their prayer requests often bringing matters for prayer that we so easily overlook. During the sermon a Sunday School is held for those 8 years old and under. Time is given for singing, learning memory verses, listening to God's word and taking part in craft activities.
Discussion
In the evening service there is normally opportunity for discussion on the sermon preached and also a time for members of the congregation to join in open prayer, should they wish to do so.
Young People
The Way Club meets every Friday at 7pm and is for those in secondary education (e.g. 11 - 19 years of age). We also join together with other churches for meetings and various activities.
If you are able to join us for any of our services we would be delighted to see you.